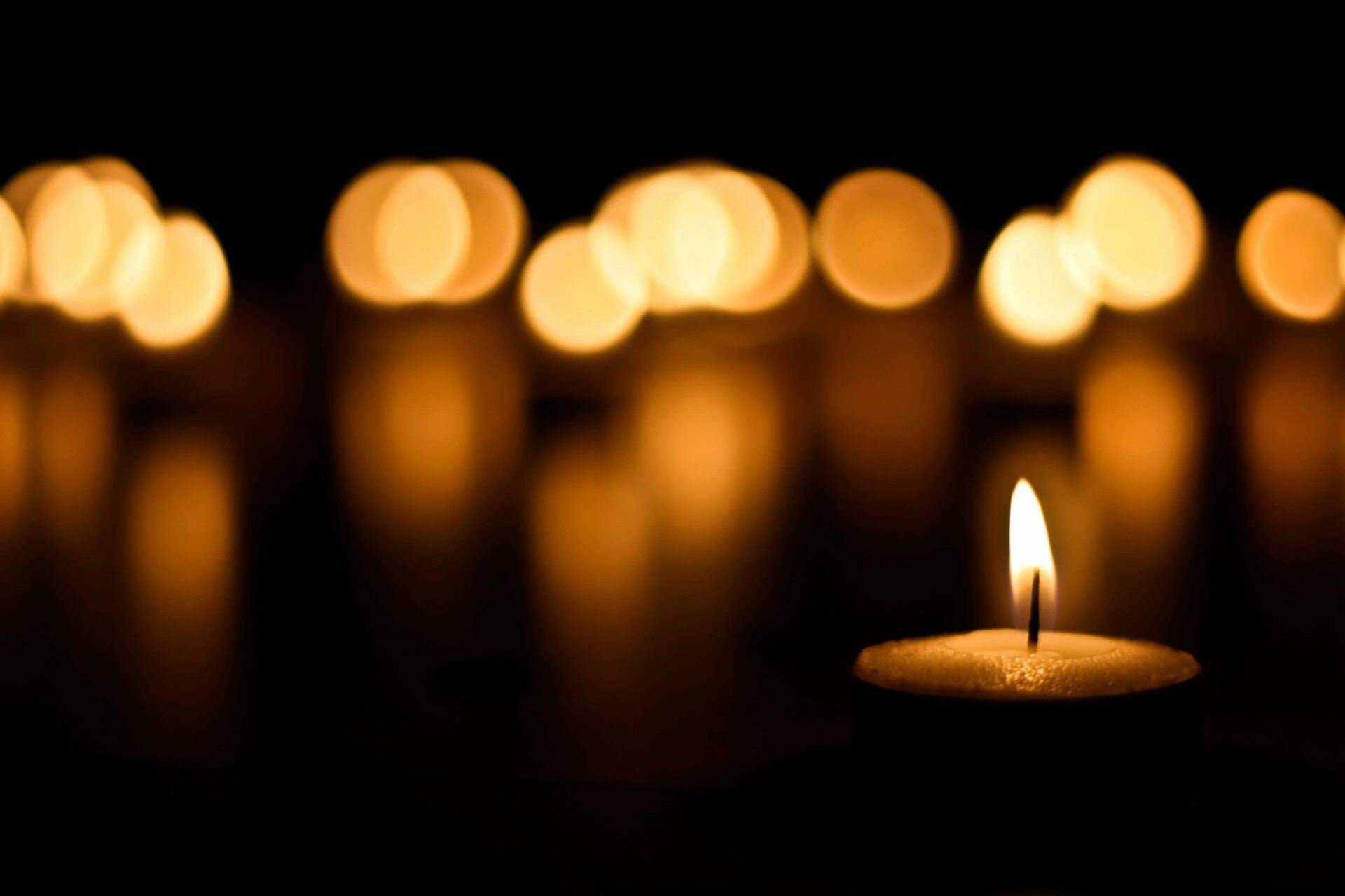 What Will They Say About You?
We all strive to be remembered by those we love. In every funeral we pray for eternal memory, but that more accurately means that we pray God always remembers our loved ones. We know we will remember them, but will we be remembered, and how will we be remembered?
One tradition I have personally maintained, one that I received from another priest, is to pray for the soul of every funeral I have ever celebrated. As you can imagine the list continues to grow, but at every Liturgy I commemorate the names of every person I have buried. As I look back, I wonder if anyone else is praying for them also. I also wonder if anyone will pray for me years after I am dead and gone.
Brethren, I commend to you our sister Phoebe, a deaconess of the church at Cenchreai, that you may receive her in the Lord as befits the saints, and help her in whatever she may require from you, for she has been a helper of many and of myself as well. Greet Prisca and Aquila, my fellow workers in Christ Jesus, who risked their necks for my life, to whom not only I but also all the churches of the Gentiles give thanks; greet also the church in their house. Greet my beloved Epainetos, who was the first convert in Asia for Christ. Greet Mary, who has worked hard among you. Greet Andronicos and Junias, my kinsmen and my fellow prisoners; they are men of note among the apostles, and they were in Christ before me. Greet Ampliatos, my beloved in the Lord. Greet Urbanus, our fellow worker in Christ, and my beloved Stachys. Greet Apelles, who is approved in Christ. Greet those who belong to the family of Aristobulos. Greet my kinsman Herodion. Greet those in the Lord who belong to the family of Narcissos. Greet those workers in the Lord, Tryphaina and Tryphosa. Greet the beloved Persis, who has worked hard in the Lord. Greet Rufus, eminent in the Lord, also his mother and mine. Greet Asyncritos, Phlegon, Hermes, Patrobas, Hermas, and the brethren who are with them. Greet Philologos, Julia, Nereus and his sister, and Olympas, and all the saints who are with them. Greet one another with a holy kiss. All the churches of Christ greet you.

Romans 16.1-6
Today's Epistle from Saint Paul always reminds me the Church, somewhere through someone, is praying and I hope they are praying for me. The names offered by Saint Paul in today's passage were real people who helped him with his mission. Many held offices in the Church. Some were bishops. All are remembered 'just because' Saint Paul chose to enshrine their names in his letter. Of course, they were alive when he wrote, and he was genuinely greeting them, but two thousand years later, we still remember their names as leaders of the Church.
Each parish has its history. I enjoy visiting parish websites and reading their 'about us' page to get a glimpse of their history. More often than not, unfortunately, names are omitted as if we only want the facts and not the people. This makes me sad because it leads me to believe they have been forgotten. What about the sacrifices those early founders of the parish endured? What about the late nights gathered in living rooms working on the first liturgy? These were people who gave their lives to the establishment of their Church parish. Maybe they weren't killed like so many early Christian leaders, but they led nonetheless and should be remembered.
This begs the question about how we will be remembered decades or centuries from now. These commemorated by Saint Paul were leaders of the Church. Most of us are not leaders in the same token, but we should be leaders, nonetheless. You don't have to be a bishop to be a leader. A Christian leader leads others to Christ.
If you don't see yourself as a leader, then consider making a change in your life. If you are a godparent, you are a leader. If you are a parent or grandparent, you are a leader. If you are a teacher, you are a leader. If you are a member of the parish council, you are a leader. If you are a committee member, you are a leader. If you are a line worker for the local power company, you are a leader. If you do anything that is seen by anyone, you are a leader, and the way you lead is through your life choices.
In case you were wondering about the list in today's passage, I have complied it for you here.
Commemoration of Saints Listed by St Paul: (** Among the 70 Apostles mentioned in Luke 10.1)
**Epaenetus – July 30 – Bishop of Carthage
**Andronicus – May 17
**Junia – May 17
**Amplias – October 31 – Bishop of Dyssopolis
**Urbanus – October 31 – Bishop of Macedonia
**Stachys – October 31 – Bishop of Byzantium (1st Bishop of the Patriarchate of Constantinople)
**Apelles – October 31 – Bishop of Heraclea
**Aristobulus – October 31 – Bishop of Britain
**Herodian – April 8 – Bishop of New Patras
**Narcissus – October 31 – Bishop of Athens
**Rufus – April 8 – Bishop of Thebes
**Asyncritus – April 8 – Bishop of Hyrcania
**Phlegon – April 8 – Bishop of Marathon
**Hermas – November 5 – Bishop of Philippopolis
**Patrobas – November 5 – Bishop of Neapolis
**Hermes – April 8 – Bishop of Dalmatia
**Philologus – November 5 – Bishop of Sinope
**Olympas – November 10
Tryphena, Tryphosa, Persis, Julia, Nereus (These could not be identified)