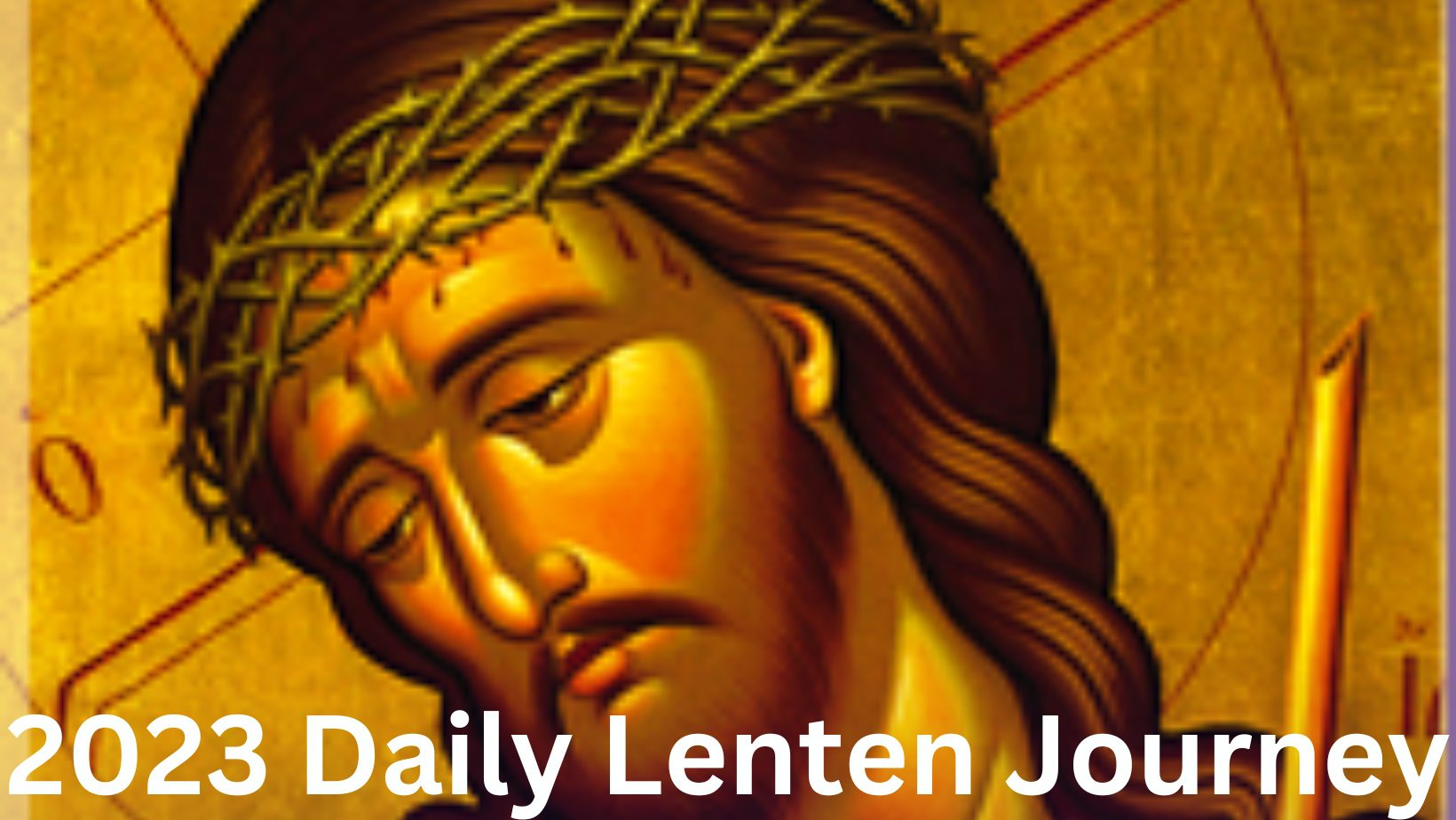 2023 Daily Lenten Journey – Day 26
This week finishes with another 'fast forward' of the ancestry of Noah through Shem. Allow me to recap for a moment. Adam and Eve had Cain and Abel. After Cain killed Abel, they had Seth. From Seth we learned the descendants through Noah, and then on to Shem's descendants. Today we land on the doorstep of Abram, and another promise from God.
Now the LORD said to Abram, "Go from your country and your kindred and your father's house to the land that I will show you.  And I will make of you a great nation, and I will bless you, and make your name great, so that you will be a blessing.  I will bless those who bless you, and him who curses you I will curse; and by you all the families of the earth shall bless themselves."  So Abram went, as the LORD had told him; and Lot went with him. Abram was seventy-five years old when he departed from Haran.  And Abram took Sarai his wife, and Lot his brother's son, and all their possessions which they had gathered, and the persons that they had gotten in Haran; and they set forth to go to the land of Canaan. When they had come to the land of Canaan, Abram passed through the land to the place at Shechem, to the oak of Moreh. At that time the Canaanites were in the land.  Then the LORD appeared to Abram, and said, "To your descendants I will give this land." So he built there an altar to the LORD, who had appeared to him.

Genesis 12.1-7
One thing they all have in common is the call from God to a journey. Adam and Eve journeyed out from the Garden. Noah's family journeyed to the repopulate the earth. Now Abram is called by God to make another journey to a foreign land. He was called to leave his family behind and trust God's promise.
When Abram arrived at his destination, he again heard God's promise. Abram's response was, like Noah his ancestor, to build an altar and worship God. We are on a journey, not just for Great Lent, but for life. God has asked us to leave the comfort of life here for the promise of life with Him in heaven. Unlike Abram, we don't have to wait for our destination to experience God's kingdom.
Because we already know the rest of the story, we already know the Church is the kingdom. We are both on a journey and already arrived at our destination. We have heard God's promise. We already have an altar. As the fourth week of Great Lent comes to an end, take a moment and reflect on your journey. Have you heard God's promise? Have you worshipped at God's altar?