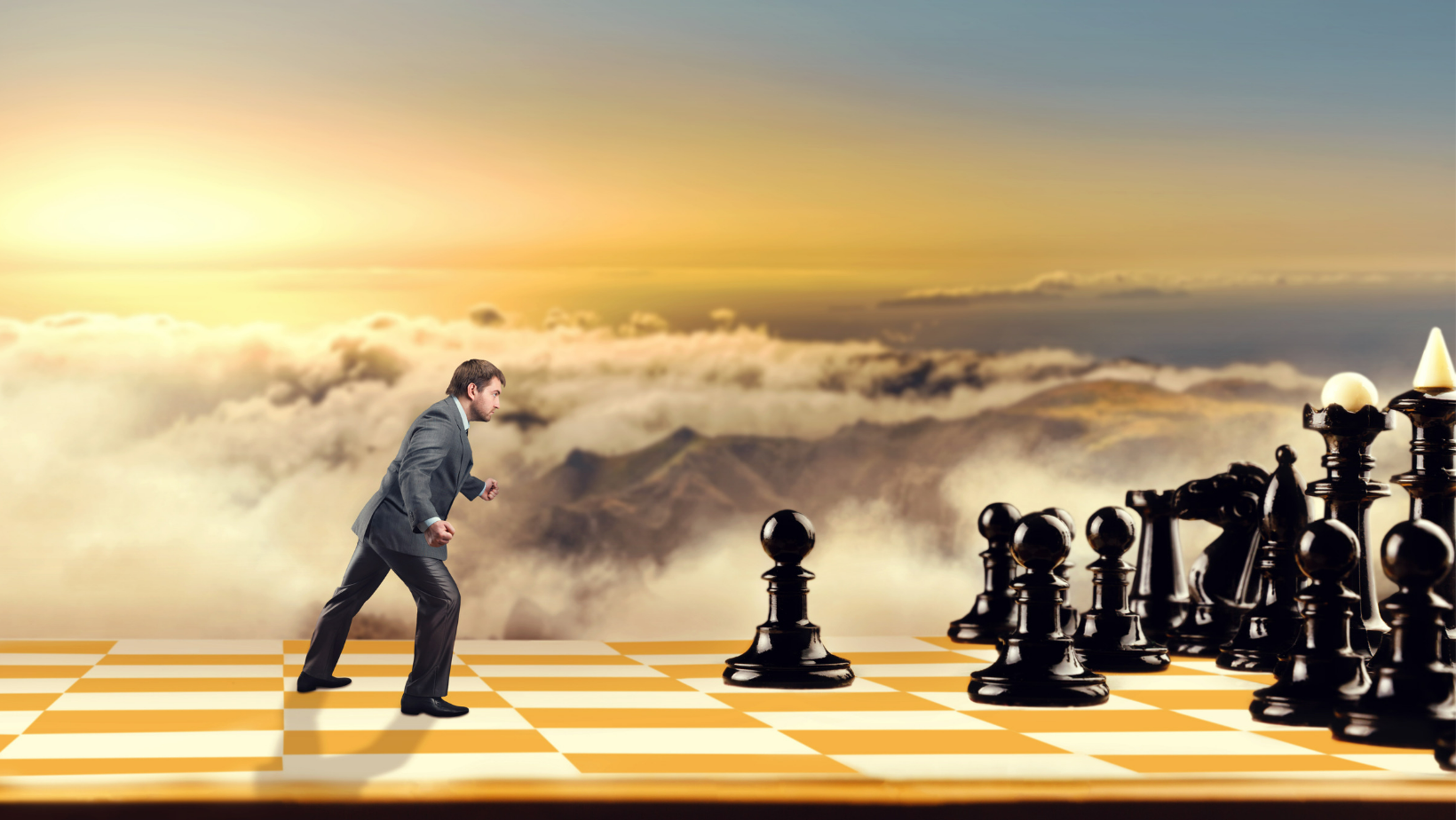 Christ is Risen!
I hear it all the time. "God sent him to me for a reason." Another one is, "God brought us together for a reason." I will admit that I am not fond of this expression. To me, it sounds like God is plucking someone up from one location and placing him down in another. To me, it sounds like God is playing chess with human beings as His pawns.
In today's reading from the Acts of the Apostles we witness God working to bring two people together. I understand how the saying, "God sent…" based on this reading. The problem I have, is that both people are free to act on God's inspiration. God never interrupts free will.
In those days, Peter went down to the men sent by Cornelius to him and said, "I am the one you are looking for; what is the reason for your coming?" And they said, "Cornelius, a centurion, an upright and God-fearing man, who is well-spoken of by the whole Jewish nation, was directed by a holy angel to send for you to come to his house, and to hear what you have to say." So he called them in to be his guests. The next day he rose and went off with them, and some of the brethren from Joppa accompanied him. And on the following day they entered Caesarea. Cornelius was expecting them and had called together his kinsmen and close friends. When Peter entered, Cornelius met him and fell down at his feet and worshiped him. But Peter lifted him up, saying, "Stand up; I too am a man." And as he talked with him, he went in and found many persons gathered; and he said to them, "You yourselves know how unlawful it is for a Jew to associate with or to visit any one of another nation; but God has shown me that I should not call any man common or unclean. So when I was sent for, I came without objection. I ask then why you sent for me." And Cornelius said, "Four days ago, about this hour, I was keeping the ninth hour of prayer in my house; and behold, a man stood before me in bright apparel, saying, 'Cornelius, your prayer has been heard and your alms have been remembered before God. Send therefore to Joppa and ask for Simon who is called Peter; he is lodging in the house of Simon, a tanner, by the seaside.' So I sent to you at once, and you have been kind enough to come. Now therefore we are all here present in the sight of God, to hear all that you have been commanded by the Lord."

Acts 10.21-33
Both Peter and Cornelius received an invitation from God. Both freely chose to act on the invitation. While it is true that God's desire was to bring the two together for a reason, God didn't 'DO' anything. He merely invited them to act, and they did. Since they both accepted God's invitation, good things came from their meeting in Caesarea.
The same is absolutely true in our life. God sends us invitations, that if we accept them, we will be blessed. The question that remains for us today is, how does God send us His invitations? He speaks to us in prayer if our heart is listening. He speaks to us in Scriptures if our heart is listening. He speaks to us in worship if our heart is listening.
I don't want you to have the wrong impression. I do believe that God wants to bring us together for a good reason. That is not the same as thinking that God forces interactions between people. He most definitely does not interfere with our free will.
One more thought on God bringing us together. If we feel that God has chosen us for a special act, then we begin to feel special. If Christ said, "Whoever desires to come after Me, let him deny himself, take up his cross, and follow Me," (Mark 8.34) then why would He also make us feel like we were picked for a special mission. It sounds counter to his call to self-denial. Every time in Scriptures we witness God calling people to specific actions, we also see the same people acting in humility and service, rather than feeling special. That tells me something.
So, if you think God is inviting you to interact with other for a reason, think before you leap. God doesn't play chess, and you are not a pawn in His game.